Dinner & Ice Cream Contest
Everything is free!  We will have good food and eat LOTS of ice cream!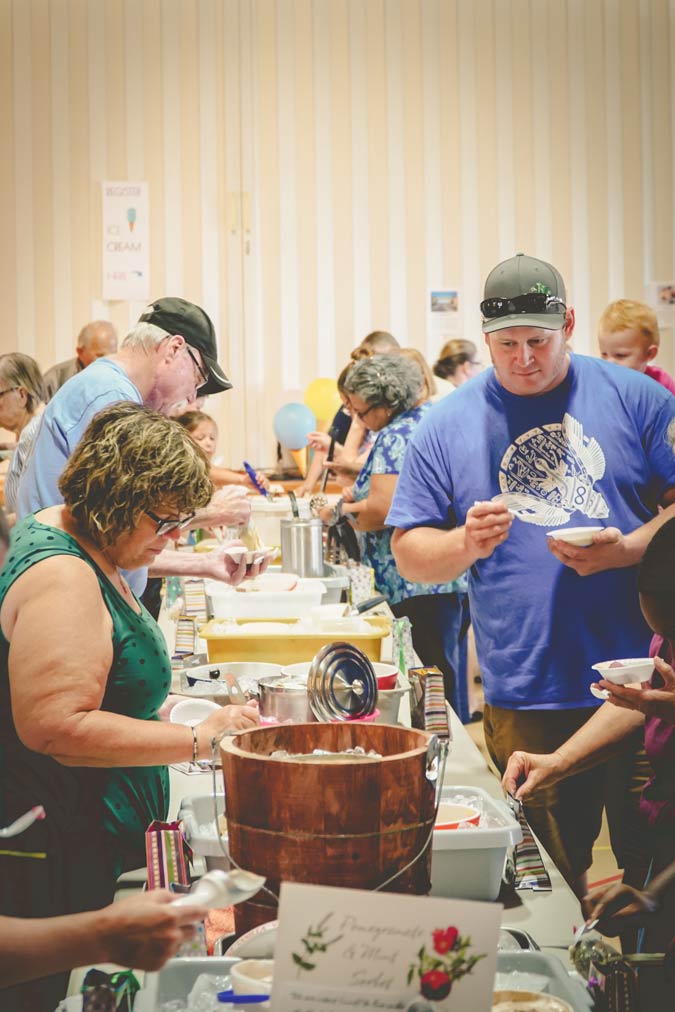 When and Where?
Wednesday, June 23 at 6:00 pm. The church is located at 16000 Rosedale Hwy, Bakersfield, CA 93314. You can email Becky at admin@rosedalebiblechurch.com if your interested in attending and have any questions. We hope to see you there!
Rules
Entries must be homemade ice cream, sorbet, or sherbet. No ice cream desserts made with store bought ice cream may be entered.
Bring one "freezer-full" of your entry; home ice cream freezers of various sizes are acceptable.
Entries will be judged by everyone by placing their 5 tokens in the jars of their choice corresponding to the ice cream(s). Points will be tallied and bragging rights given.
First place prizes will be awarded in three categories:
1. Traditional: vanilla, chocolate or strawberry based.
2. Biblical: Anything in the Bible. Ex: red hots and rice
crispy crunchies as the fiery furnace.
3. Bakersfield: Anything that is a native food from
our great city! Dewar's chews, almonds, fruit, veggies!
Entries will be served to those in attendance for dessert.
Fill out an entry card when you arrive at the contest. You will be asked to name and describe your ice cream on the card.
Have fun!
Have a question or a prayer request?
We'd love to hear from you!