The ultimate goal of our worship services, classes, and everything we do is to display the glory of God to all people. At Rosedale Bible Church you'll meet broken sinners who've been transformed by the gospel. We gather together to be built up by the preaching of God's Word, to share life together through genuine fellowship, to pray together, and to encourage one another.
What should I expect?
Every Sunday, RBC gathers at 10:30 am for heartfelt worship and passionate teaching from the Bible. Our service runs about one hour and fifteen minutes.
What about my kids?

Nursery aged kids can be checked in our Rosebud building at any time before or during service on Sunday. Preschool – 5th grade kids are dismissed to Children's Church after our song time. Our children's ministry workers will meet you in the foyer to direct your kids to their classrooms. And if you're not comfortable leaving your kids, they're more than welcome to stay in the worship service with you. In addition, we have a cry room available. This is accessed from the foyer (up the stairs).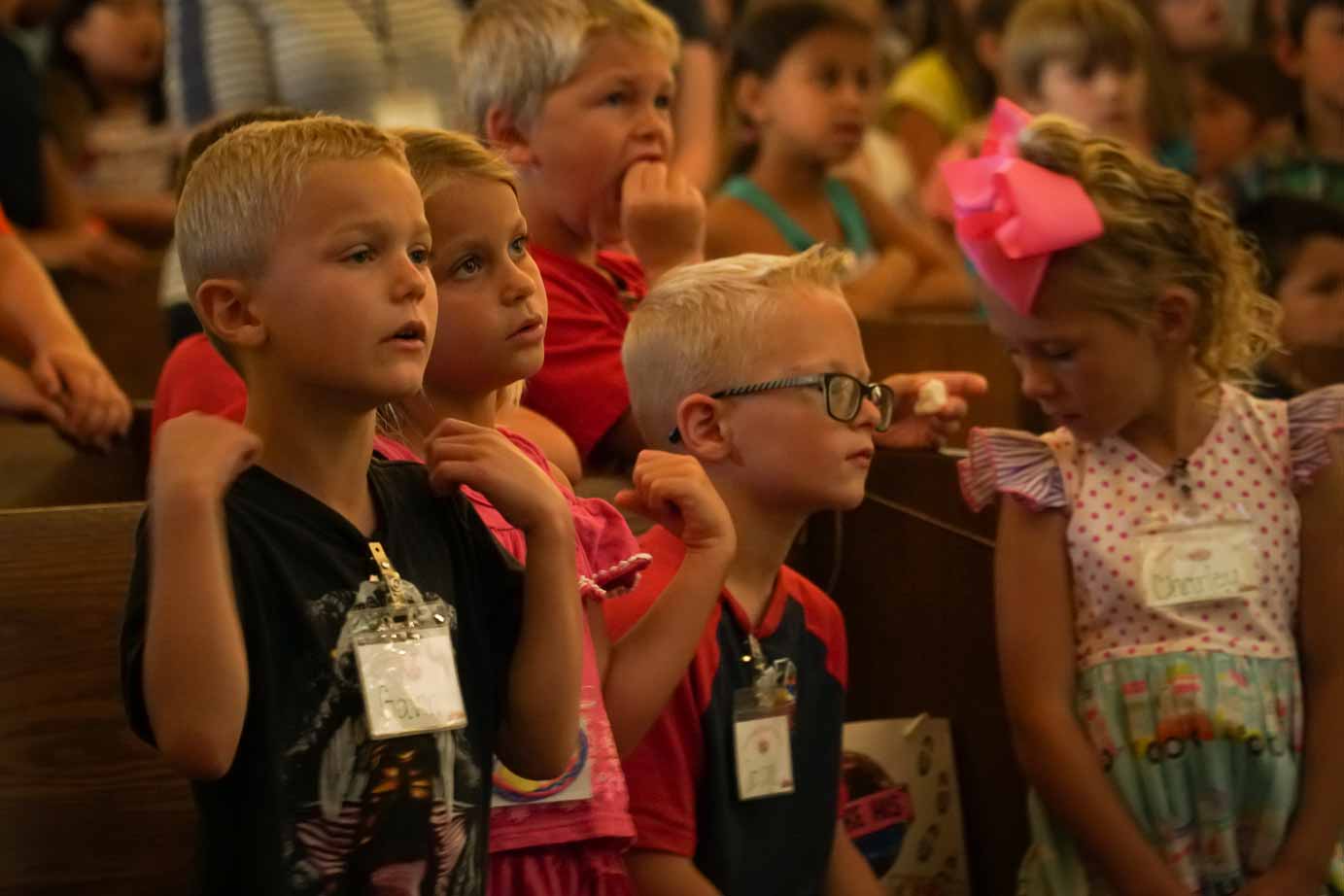 What else should I know?
In addition to our 10:30 am service, Adult Sunday School classes meet at 9:00 am. Each class is designed to build up the body by digging into God's Word. Different classes are offered with topics such as surveys of the Old and New Testament, systematic theology, and studies through books of the Bible. These classes are available every Sunday and are open to everyone. And yes, Children's Ministry (Nursery – 6th grade) and Student Ministries (7th – 12th grade) meets during this time as well. If you wish to learn more, please visit our welcome table on Sunday.
Finally, Rosedale Bible Church is located at 16000 Rosedale Hwy, Bakersfield, CA 93314. You can email us at admin@rosedalebiblechurch.com if have any questions. We hope to see you soon!
Have a question or a prayer request?
We'd love to hear from you!