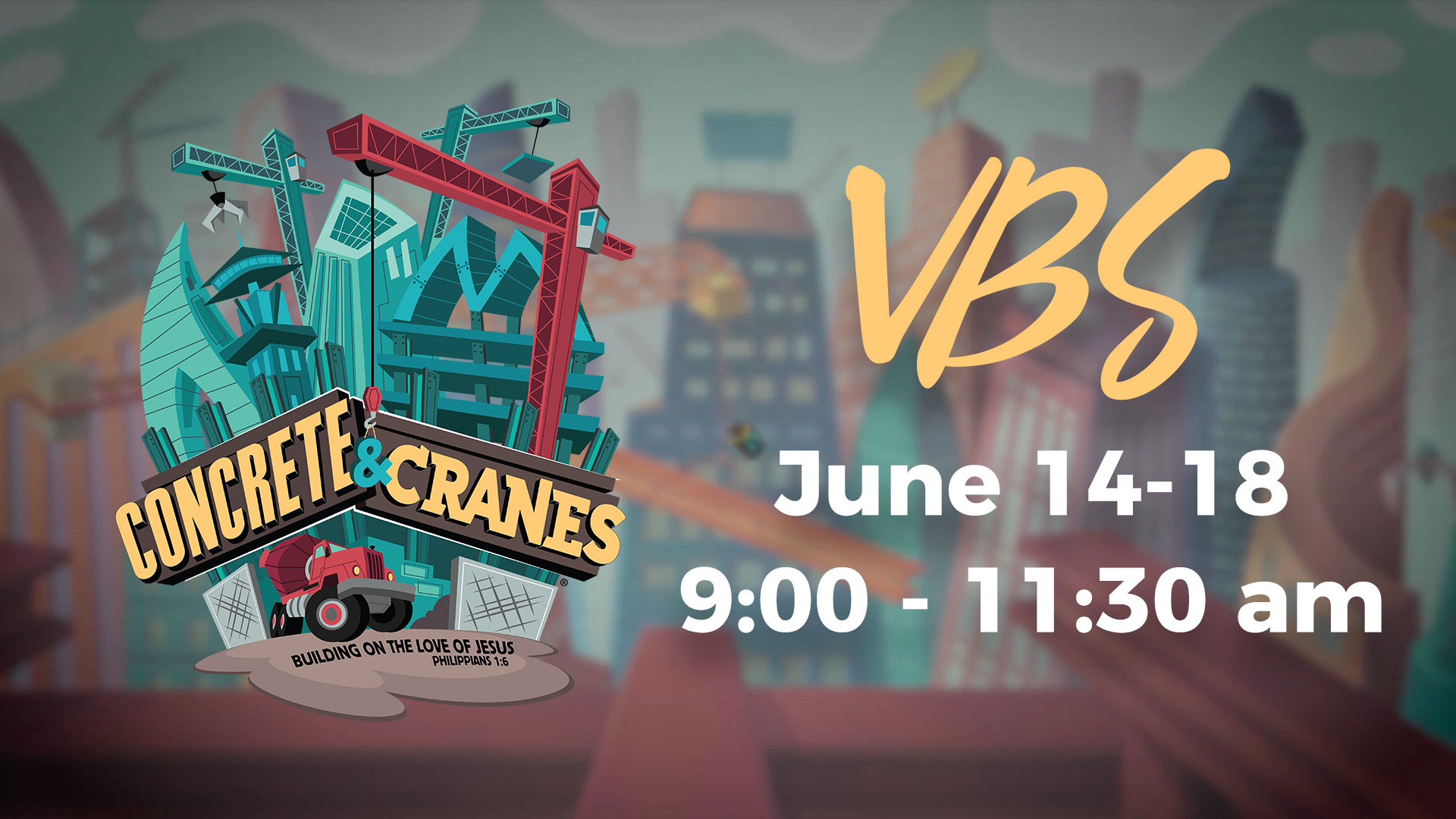 Concrete & Cranes
This year's theme for Vacation Bible School is Concrete & Cranes.
As kids explore a world of concrete and cranes, rivets and rebar, bulldozers and backhoes, they will learn to build their faith on Jesus as they uncover the truth that He who began a good work will be faithful to carry it on to completion.
June 14 – 18
9:00 – 11:30am
The church is located at 16000 Rosedale Hwy, Bakersfield, CA 93314. You can email admin@rosedalebiblechurch.com if your interested in attending and have any questions. We hope to see you soon!
Have a question or a prayer request?
We'd love to hear from you!